is an artist, who lives and works in Poznań, Poland. After he graduated, he started his own, art adventure. He puts a lot of effort on paintings, street arts and analogue photography. His main inspirations are m-theory and multidimensional nature of Universe. This interest is very noticeable in his works.


The other, long-term, street-art project is 'Friendly Faces'. This means a lot of stickers and pasteups in the urban space. The project is also known as artist's street logo.

He takes part in a many different art exhibitions. Apart from that he supports street-art education in Poland and he helps also to organise artistic events for young artists.


︎
contact@iamsomeart.com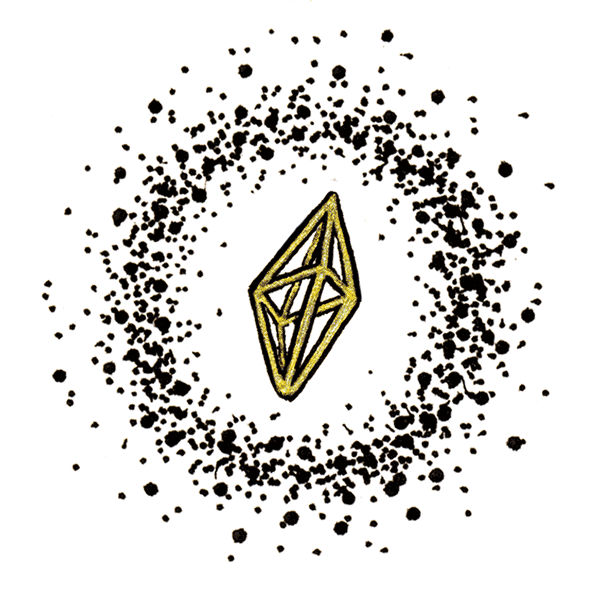 Publication:

Street Art United States
Fresh mag
I love illustration
TUU Magazine
Clients Include:

Gopro
Bethesda
Żubrówka
Renesans
Lunar WakePark
Lech Poznań
Czas Kultury
Miniramp
Progenex
Krzysztof Krawczyk
City of Grudziądz
Ogarnij Miasto
CK Zamek
Fallout
KM Building
Coffee Lab
Up in Smoke
Próżność
Drukomat
Zuom
Wake-City
Bleta
Solo exhibitions:

2022

'Pamiętnik Podróżnika' - Zacnie Gallery - Poznań (PL)
2020
'Czas Rozpadu' - Zacnie Gallery - Poznań (PL)
City Public Library - Nowa Sól (PL)
2019
'Friendly Faces' - Zacnie Gallery - Poznań (PL)
2016
'Someart Solo Show' - Punkt - Gdynia (PL)
2013
'Kombinerki' - Opcja Club- Poznań (PL)
Group exhibitions:
2022
Chmura - Miejska Galeria Sztuki - Częstochowa (PL)
Koniec z tymi kawami miesiąca! - Havana - Warsaw (PL)
2020
Voyage with friends - Cracow Art Week KRAKERS - Kraków (PL)
10th anniversary of the
Meeting Of Styles Poland
- Lublin (PL)
Re-Kreacja - Mediations Biennale Poland - Mosina (PL)
2019
'20/2020' - Zacnie Gallery - Poznań (PL)
Blend festival- Frankfurt (DE)
Stencibility Street Art Festival - Tartu (EST)
2018
'Fallout 76: Helmets fot Habitat' -
Microsoft Store NYC Flagship
- New York (US)
'Fallout 76: Helmets fot Habitat' - Bait - Los Angeles (US)
'Young and Inspired' -
Art Center in Bydgoszcz - Bydgoszcz (PL)
'SLÄP!' - Stencibility Street Art Festival - Tartu (EST)
Mediations Biennale Polska - Poznań (PL)
'Ziomki & Przyjaciele' - O29 Gallery - Warsaw (PL)
2017
'Dzika grafika. Pół wieku ulicznej dywersji wizualnej w Polsce 1967–2017' - Muzeum Plakatu w Wilanowie - Warsaw (PL)
'Most' - Stary Browar - Poznań (PL)
'Pierwszy Zacny Czwartek' - Zacnie Gallery - Poznań (PL)
2016

'Na Balkonie' - Zamek Culture Centre - Poznań (PL)

'Full Moon Art 2' - Bracka 20 - Warsaw (PL)

'Always Look on the Bright Side of Life' - Bękarty graphic design studio- Poznań (PL)

'Work in Progress' - Center for Contemporary Art in Miniature Park - Pobiedziska (PL)

2015

'Od Kuchni' - PZG Space - Poznań (PL)

WellHung - Londyn (UK)

'Farba w Płot' – The Cardinal Wyszyński University - Warsaw (PL)

'City Lights' – NEXT Gallery – Bydgoszcz (PL)

'Niewidzialne Miasto' - Ratajczaka 20 Gallery - Poznań (PL)

'Full Moon Art' - Center for Culture Promotion - Warsaw (PL)

'Szpagart' – Opcja Club - Poznań (PL)

'Street Art Remanent' - OD:Zysk Squat - Poznań (PL)

2014

'Plötzlich am Meer' Music Festival - Rogowo (PL)

'the Department Store' - Pure Evil Gallery - Londyn (UK)

'Szpagart' – Opcja Club - Poznań (PL)

Craft coffee - London (UK)

2013

'Szpagart' - Opcja Club - Poznań (PL)

2012

'Buy Art, Not Drugs' - The Rootz Gallery - Poznań (PL)