It's a sunny and beautiful Spain. This raw concrete connected with paintbrushes gave me a lot of fun during the creative process. My client - Lunar Cable Park and me agreed, that the coral reef elements will perfectly fit in the midst of wake park space. Spanish guys from Lunar.TV always call themselves 'Pulpo', when somebody did sth unique in the obstacles. It was the reason why I chose the octopus as the main wakepark's graphics and additionally, a series of stickers with tentacles. Nowadays, it's the main showcase of the Lunar wakepark in Cuevas del Almanzora. It's already the best park in Spain!
A few murals, which I quickly painted during my 'spraycation' - Stencibility Festival in Tartu - Estonia.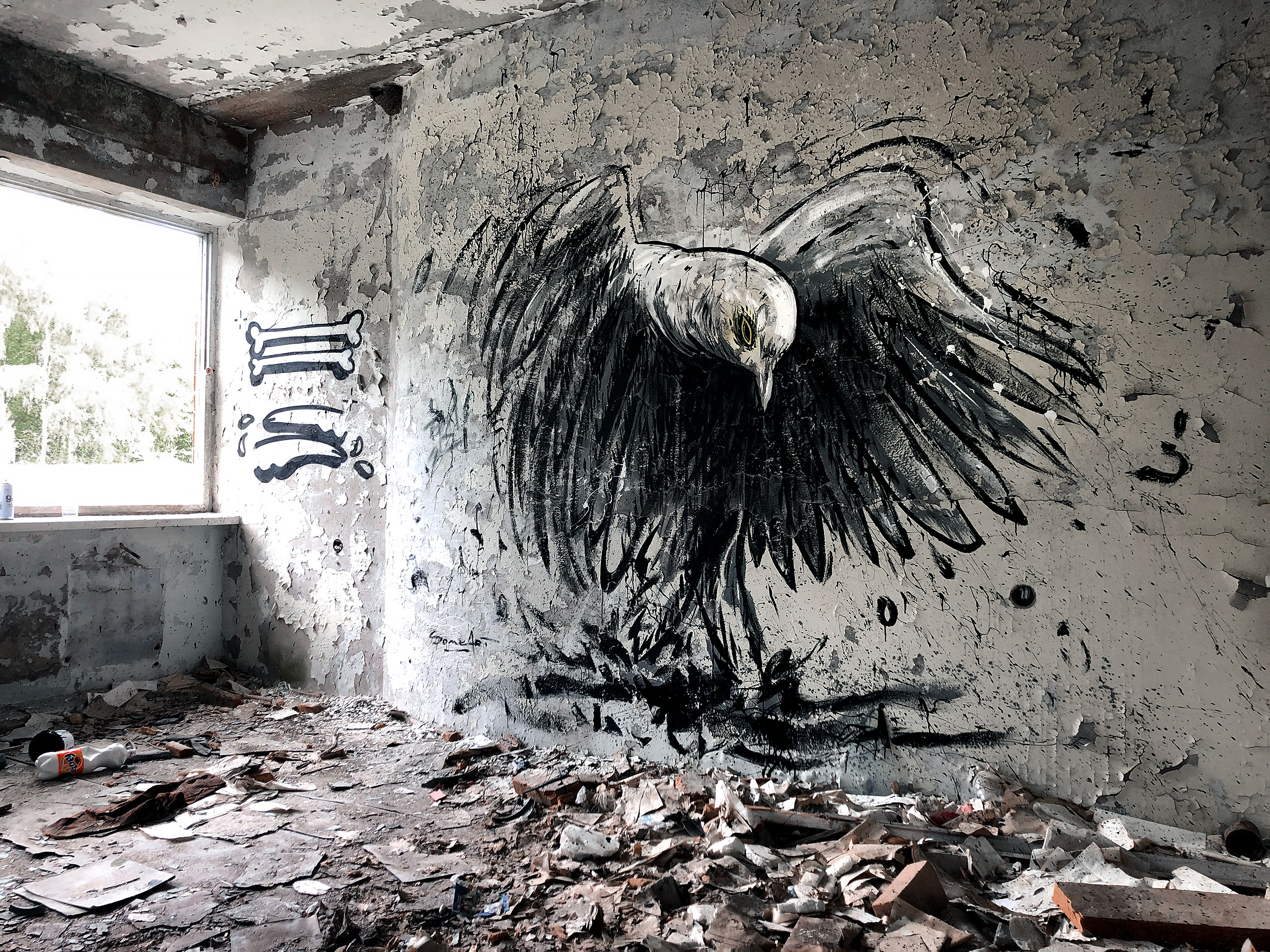 Long-term street art project, which is called 'Friendly Faces'. Known also as artist's street logo.
Series no. 5 presents mainly protesting people from around the world. Currently, there is a wave of protests all over the world, mostly about governments, censorship, starving, etc.
The main idea behind this project is to show, how every single one of us is unique and different. In the eyes of artist everyone is a piece of art, that's why there is a small sentence written next to every character.