I painted a few walls in Poland GoPro's main office. It was a great time! A lot of cool people and vibes. They wanted a surf climate there, so they have!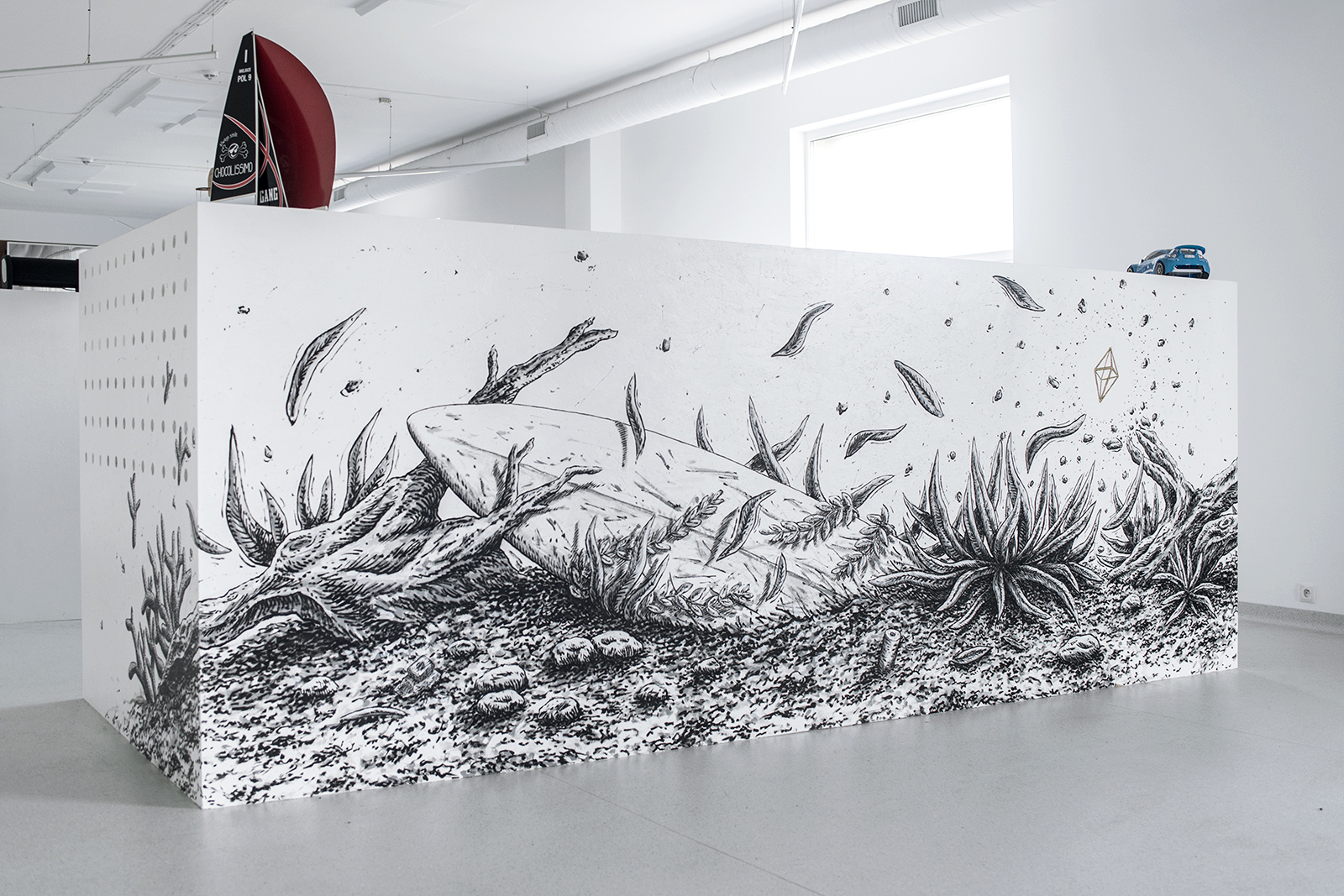 'Na Balkonie' Exhibition in Poznań - Poland
'The most famous balcony of the Castle - almost a symbol. It was constructed during the war reconstruction, in a place after a demolished chapel. He was to serve the Reich chieftain to make speeches, but Hitler never appeared on him. The legend of the heated balcony floor has not been confirmed' - J. Głaz
Curator: Jakub Głaz
Arrangement: Wojciech Luchowski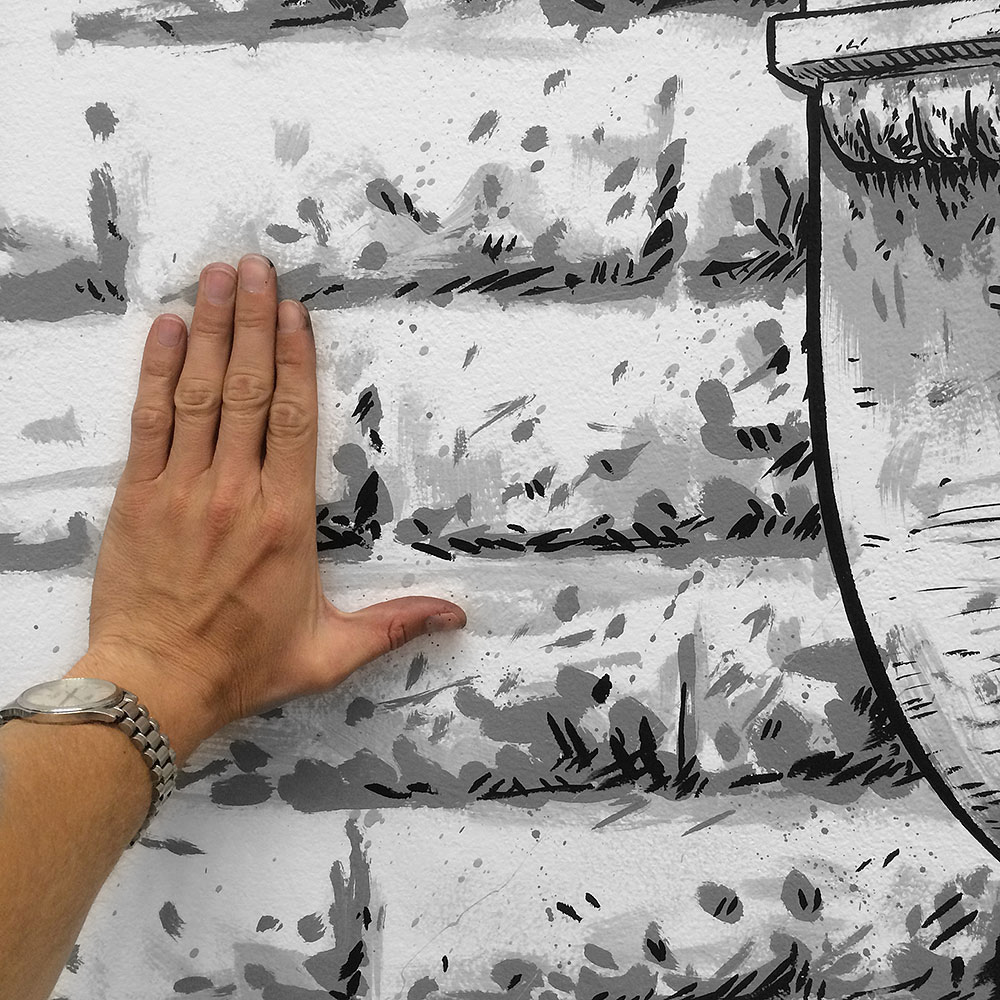 Two walls inside of the hair salon.
Poznań - Poland